I'm home in Pennsylvania for Thanksgiving for the rest of the week, and I didn't quite finish the pieces I'm working on over the weekend. They'll have to be done by Monday though, because that's when we're installing the end of semester exhibition, the opening for which will be on Wednesday, December 1st (shameless plug). So that means that there will in fact be another post of work that I actually made quite soon (with installation shots, no less). Hooray! But for now, let's pick up where we left off in the wonderful world of painting! I'm going to follow my initial plan of keeping it to small associative groups, but this time I'll just let you draw your own conclusions as far as categorization (for the sake of my own sanity). Alright, deep breath, here we go:
Joan Mitchell:
Cy Twombly:
That last image, the one right above this text...I stood in that room. It was fantastic. (It's at the PMA, so you can stand there too the next time you're in Philly!)
Philip Guston: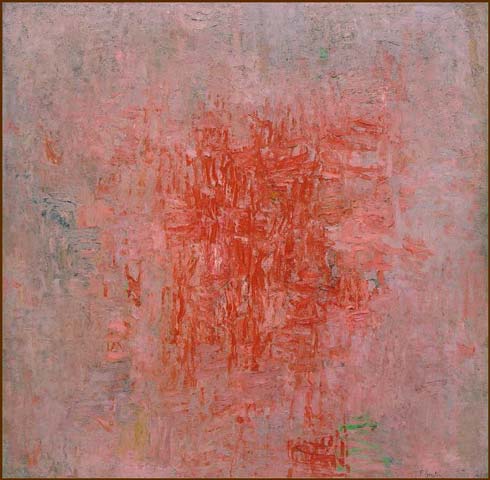 Just for the sake of comparison/ full disclosure, Guston also made work like this:
I know, crazy right?
That's all for now. I may or may not post again before the show...